Pergola Plans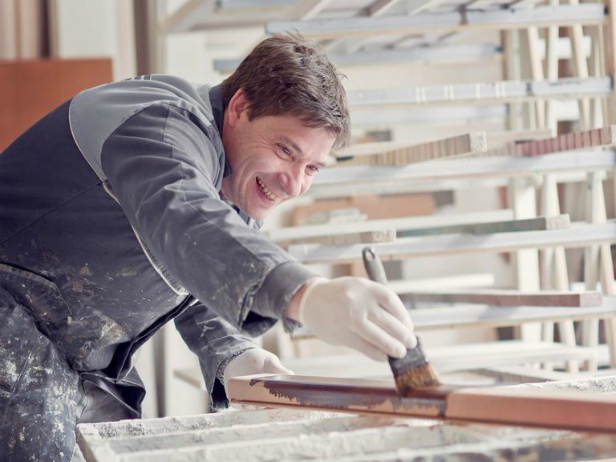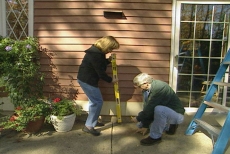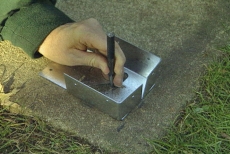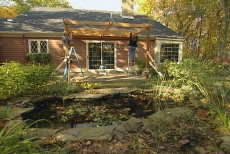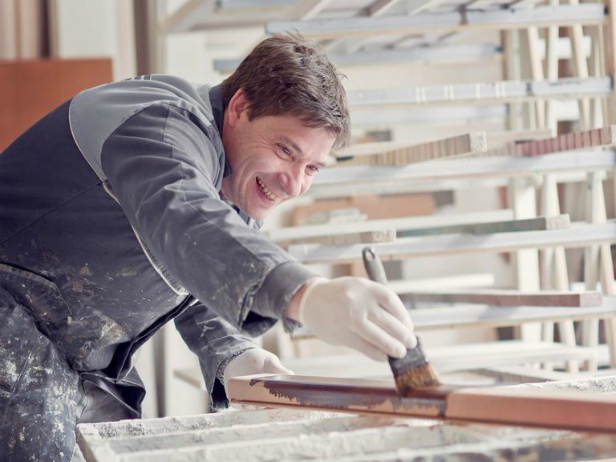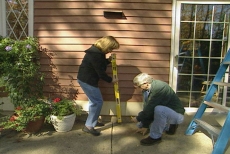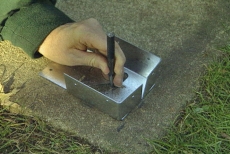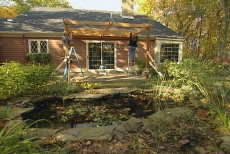 Pergola to Go Over a Patio
Enjoy patio shade and airiness with a pergola whose semi-open roof of interlocking beams protects you from direct summer sun.
Build a pergola or arbor to serve as a semi-open patio roof. Made of two-by-eight beams, the roof rests on four-by-four posts on one side and attaches to your home on the other. This design uses three layers of interlocking roof beams, but remains open to sky and breeze to offer the best combined features of patio, porch and deck.
Step 1: Mark the Pergola Elevation and Width on the House
Step 2: Cut and Notch Three Beams for the First Roof Layer
Step 3: Level, Pre-drill and Attach the Ledger to the House
Step 4: Drill Patio for Post Brackets and Attach with Expansion Anchors
Step 5: Install Post Supports and Posts to Brackets with Heavy-gauge Nails
Step 6: Hold Posts Vertical with Temporary Stakes and Braces
Step 7: Screw First-layer End Beams to the Posts
Step 8: Cut and Curve One End of Six Second-layer Beams
Step 9: Interlock Layer-Two beams to Layer-One Beams and Trim the Posts
Step 10: Cut Eight Third-layer Beams, Notching to Interlock with Beams Below
If you wish to build Free Pergola Plan to Go Over a Patio by Ron Hazelton, help yourself to our free plans/blueprint below. Click here to download the PDF version of this pergola design.