Pergola Plans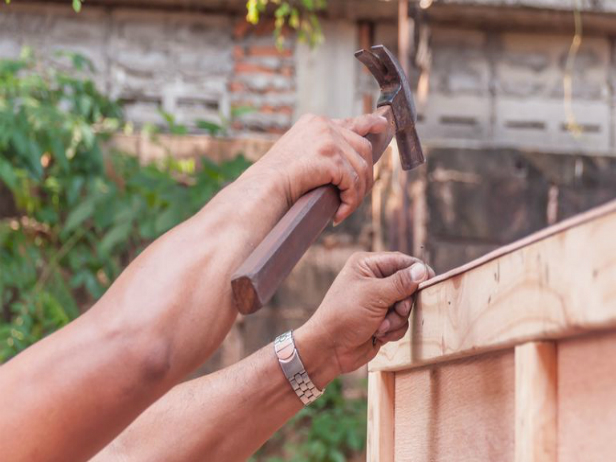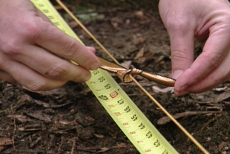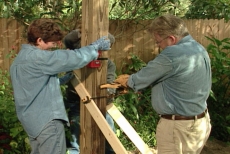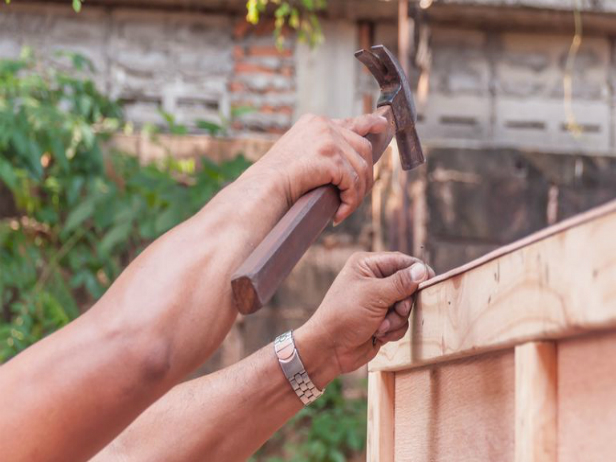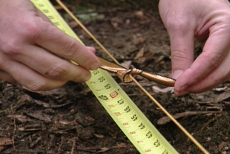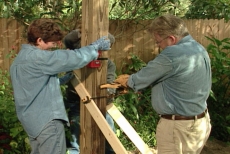 Pergola by Ron Hazelton
Construct a Hurricane-resistant Pergola in Your Back Yard to Improve a Bare Corner and Add a Shaded Sitting Area
Dress up a plain corner of your backyard with a free-standing pergola that is visually appealing and offers a shaded sitting area as well. Make it large enough to accommodate lawn furniture or even a hot tub along with hanging flower baskets and climbing vines. Construct it according to building codes and make it stout enough to withstand hurricane winds!
Step 1:
Check for Gas, Water, and Electric Lines before Locating Posts
Step 2:

Align a Back Corner Stake with String and Triangle
Step 3:
Tie Markers along the String to Mark Pergola Post Positions
Step 4:

Mark Post Holes with Powdered Chalk and a Bottomless Bucket
Step 5:

Dig Holes at Least 3-Feet Deep with a Posthole Digger
Step 6:
Set Posts in the Holes and Ensure They Are Plumb
Step 7:
Pour in Dry Concrete Mix and Add Water
Step 8:
Attach Temporary Supports to Bear the Weight of Two Beams
Step 9:
Drive in Carriage Bolts and Secure with Nuts and Washers
Step 10:
Attach Cross Beams with Hurricane Clips
If you wish to build a pergolar with a pergola, help yourself to our free plans/blueprint below. Click here to download the PDF version of this pergola design.