Pergola Plans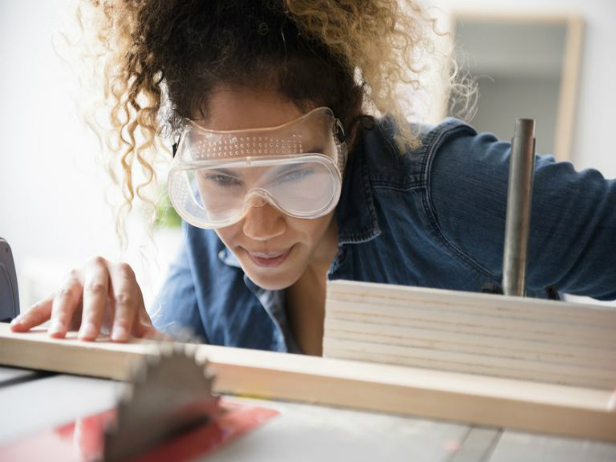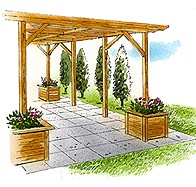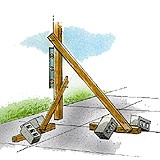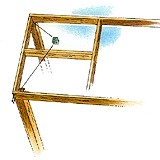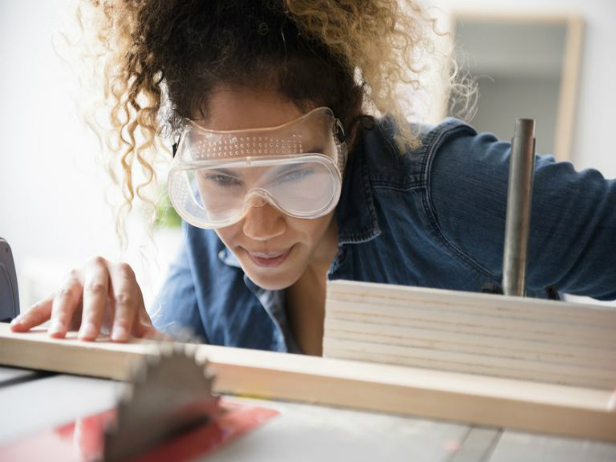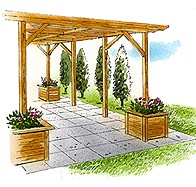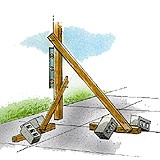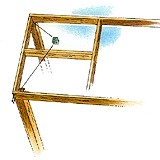 Pergola Better Home-Gardens
Rather than spending thousands of dollars to tear out a concrete slab and refill it with topsoil, consider building a trellislike pergola. This airy, yet sturdy, structure can be built in two or three weekends. Ideal for climbing plants, it creates an area of dappled sunlight that's delightful for entertaining. You can make it as shady as you like by adding climbing plants and creepers, or by topping off the structure with a sheet of fabric. The four corners of the pergola are anchored with planter boxes.
Before You Start:
Use rot-resistant lumber, either pressure-treated or the heartwood of cedar or redwood. No special tools are required, but a hammer drill for boring into concrete and a power miter saw will make the job easier. Have two 12-foot stepladders on hand. While you are building, the structure will be unsteady, with nothing solid on which to lean an extension ladder. You'll need assistance in raising some of the members into place. Line up helpers in advance.
What You Need:
The materials list below is for a structure that is 16x20-feet. The eight 4x4 posts outline an area 12 feet by 20 feet. The frame that supports the rafters is the same dimensions, and rests on top of the posts. The rafters are 16 feet long, and run parallel to the short side, leaving a 2 foot overhang on each long side.
8 4x4x10-foot posts

2 2x6x20-foot, 4 2x6x12-foot, 3 2x6x8-foot framing members

31 2x6x16-foot rafters (spaced 8 inches apart)

12 2x4x8-foot braces

32 1x4x8-foot for planter boxes

2 2x2x12-foot for planter-box frames

4 galvanized U-brackets for anchoring middle posts

1/4x3-inch galvanized lag screws with shields

2 pounds 3-inch galvanized deck screws

2 pounds 1-5/8-inch galvanized deck screws

1 pound 1-inch galvanized deck screws

Wood preservative

Hurricane ties

Galvanized 3-sided corner brackets
If you wish to build Free Pergola Plan with Planters from Better Home and Gardens, help yourself to our free plans/blueprint below. Click here to download the PDF version of this pergola design.