Pergola Plans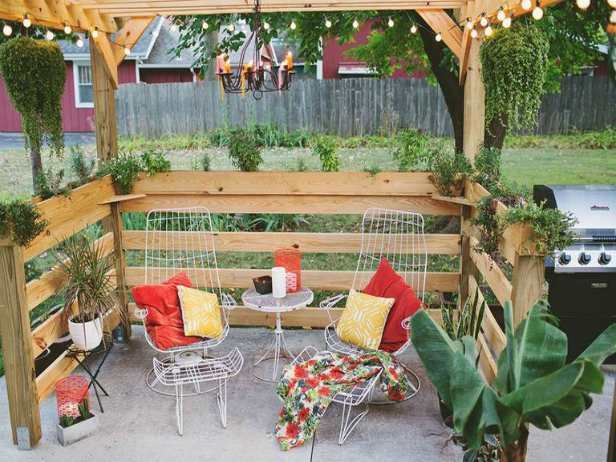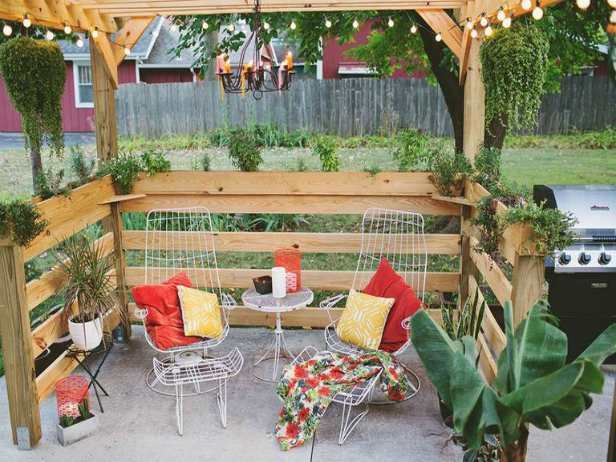 Pergola A Beautiful Mess
Free Pergola Plan from A Beautiful Mess: If you have a space of yard that needs shade and a bit of color provided by flowers, a pergola is a great solution. If you have a BBQ area and want a space to sit under with herbs growing conveniently close by and candles glowing, a pergola is a great solution! If you have a garden and want to break up the space, maybe with a reading nook, yep, a pergola.
Pergolas have been around for centuries, and designs range from complex to minimal. The one I built leans more on the minimal/classic side, which is basically four posts and slats running across the top. Well, it seems basic, but even if I had stopped there, it would have taken some engineering. I added a twist to the design. I wanted to add three half walls with a trough running along the top of them to plant herbs and flowers in. That was the initial idea I had in my head; here are the steps I took leading up to actually building.
Speaking of material, this project's cost was about $700. The pressure-treated lumber, screws, nuts and bolts, anchor bolts, and lag bolts start to add up quick. A good way to save on hardware is to buy online. I bought 25 lag bolts online for roughly the same price as about half that many, at my local hardware store. If you have the time and resources, you can usually save some dough if you do your homework. I chose to use pressure-treated materials because the pergola wasn't going to be painted, and it needed to be able to withstand the elements. I may choose to paint or stain it in the future.